Recently, Zhengzhou Yunda Paper Machinery Co., Ltd. ushered in a good start in 2022-the whole drum pulper was exported to MEHALI, India.
The drum pulper project of Indian MEHALI had a tight delivery time and heavy tasks. After the contract was signed, the company quickly arranged the production plan, raw material procurement, installation and commissioning of after-sales equipment, and ensured that the equipment related to the project was delivered on time.
MEHALI is a well-known paper company in India and the main raw material is US mixed waste paper. The drum pulper is the key equipment of its pulping production line. After the Yunda drum pulper is put into use, it will improve the production efficiency and pulp quality of MEHALI.
The drum pulper delivered to India MEHALI has a daily output of 1,000 tons and a value of tens of millions. Now that the new crown epidemic is sweeping the world, the company is anxious for the needs of customers. After the overall production is completed in the production workshop, special large-scale transport vehicles are used for export. This is another example of Henan and China's manufacturing going global. This is Zhengzhou Yunda The gratifying achievements of implementing "innovation-driven" integration into the "Belt and Road".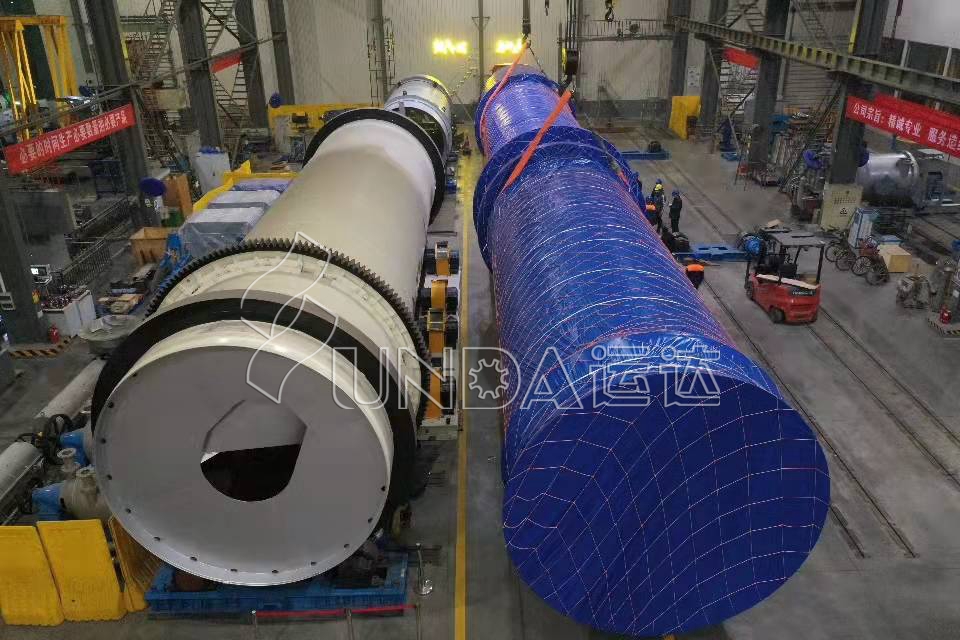 Zhengzhou Yunda has applied for 292 national patents, including 45 invention patents, formulated 1 industry standard, 1 national standard and 2 group standards. It is a member of the national intellectual property advantage enterprise.
In order to adapt to the development of the industry, the company has introduced excellent performance management, which has realized the systematization, standardization, proceduralization of leadership decision-making, strategy formulation, customer and market improvement, measurement and analysis improvement, resource, process management, and operating results. Standardized management. Talent introduction and training and scientific research and innovation have achieved remarkable results; the implementation of lean production has significantly improved work efficiency and product quality performance, and the company's leading products such as drum pulpers, screen drums, high-consistency refiners, and double-disc refiners have been recognized by customers. , sells well at home and abroad, and the production plan for customer orders has been scheduled to October 2022.
Zhengzhou Yunda adheres to the principle of "sincere and professional, serving papermaking", providing "reliable, high-efficiency and energy-saving" pulping equipment for domestic and foreign customers, and bringing economic benefits to customers.