Advantages
Specially designed rotary disc is self aligned automatically under the function of stock.
According to refining requirement, clearance is adjustable through electromechanical device.
Special tool for easy and fast change of refiner disc.
High strength welded structure to ensure stable and reliable operation.
Structure and Principle
This refiner is made up of main body, coupling and feed gear, etc.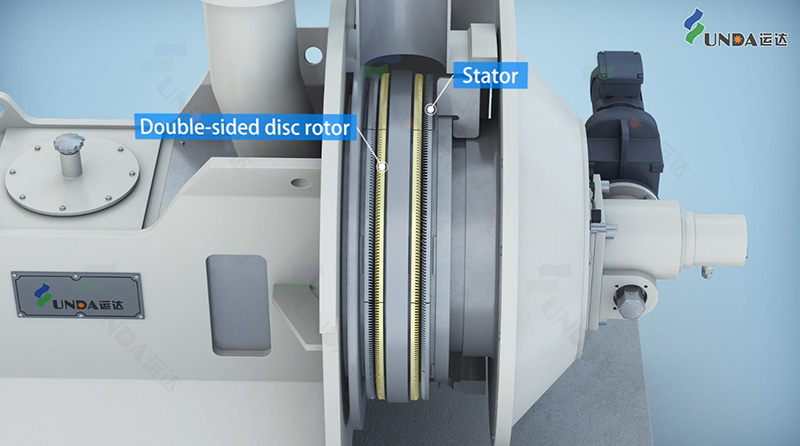 Main body
The refiner has two abrasive sections. By the inclination angle of abrasion pattern, four abrasive plates are fixed, two left and two right. Two left plates are fixed on inner wall of machine shell and inside of rotating disc and two right plates are fixed on outside of rotating disc and moving pedestal, forming two abrasive sections (see drawing for installation instruction). Stock is conveyed to abrasive section through inlet pipe. After beating and refining, pumped out from the abrasive section and flows into shell, at last discharged from outlet pipe.
There are two bearings on the main shaft and fixed by bearing pedestal and connected to motor via coupling by Nylon column pins. The turntable is on the other side of the main shaft. And there are abrasive discs on each end of the turntable, and the turntable rotates between two abrasive discs and axially moves under pressure.
Movable pedestal is adjusted by feed gear with axial movement to adjust the space between two abrasive sections. A feather key is set between movable pedestal and machine case and pushed by trapezoidal screw.
The cover is a welded structure which is connected with the case by pin roll. Withdraw the whole movable pedestal into the cover and loosen the locking bolts before opening the cover. Keep the surface clean and withdraw the movable pedestal into the cover before closing the cover. Then fix uniformly fasten bolts.
Coupling
Coupling is connected by Nylon column pin with the character of easy dismounting and maintenance. It meets the requirement of displacement of feeding and relieving and transmit torque.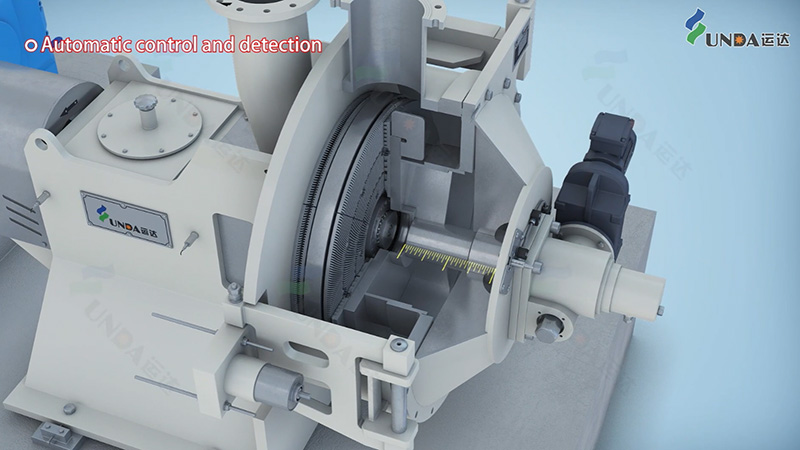 Feed gear
Feed gear covers worm gear reduction system. Under force of worm gear, trapezoidal thread screw rotates and drive the movable pedestal forward or backward. The movable pedestal moves 0.23mm for each circle of motor. When rotating clockwise, it moves forward while anticlockwise backward.
Double disc pulping machine is widely used in  Tissue paper, packaging paper, chemical pulp and other fields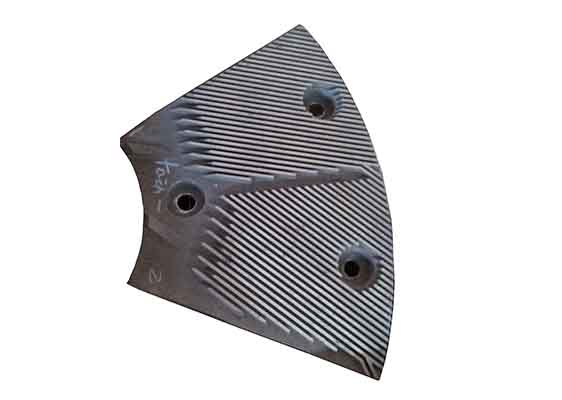 Technical Parameter
| | | | | |
| --- | --- | --- | --- | --- |
| Model | PM20 | PM26 | PM34 | PM42 |
| Disc Diameter (inch) | 20-24 | 26-30 | 34-38 | 42-48 |
| Min. Flow (L/Min) | 400 | 800 | 1500 | 2500 |
| Max. Flow (L/min) | 2500 | 5000 | 10000 | 15000 |
| Max.Motor Power (KW) | 315 | 500 | 900 | 1800 |
Case
Tissue paper: Jiangxi Sateri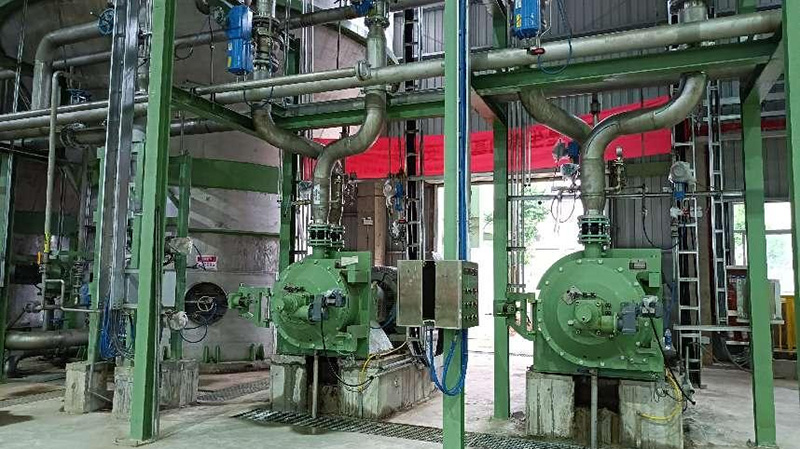 Special paper: Zibo Omu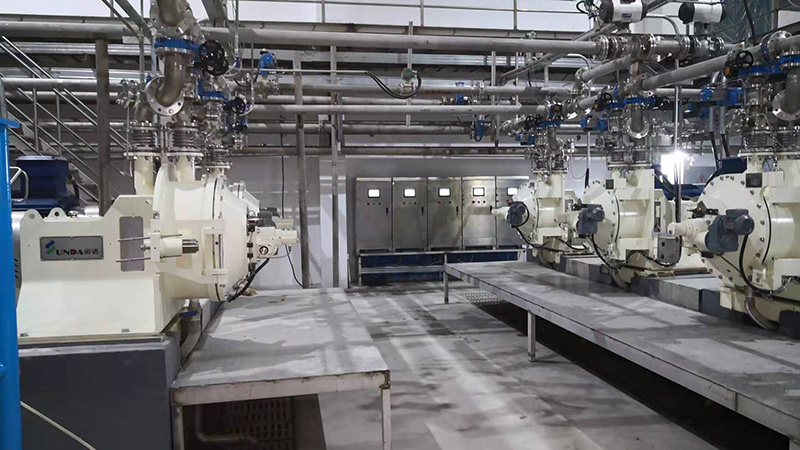 Packing Paper :Zhejiang Jinli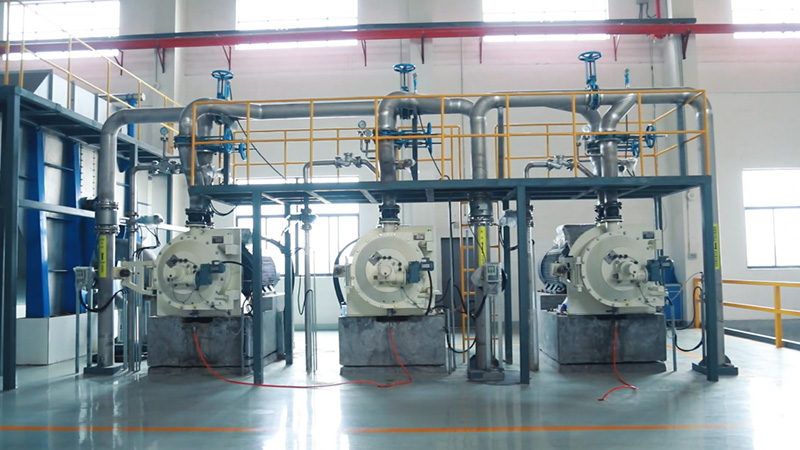 Related Products