Working Principle
Composed of driving device, tail wheel device, tension device, chain plates and machine frame.
Driving Device
This device has motor, reducer, transmission device and driving chain wheel, etc. The driving force is transmitted to the main shaft from the driving device by a pair of bush roller chain wheels, and then slot plates are driven. The drive chain pulley drives two chip drag chains and slot plates to run along the track by adopting two six-tooth chain wheels.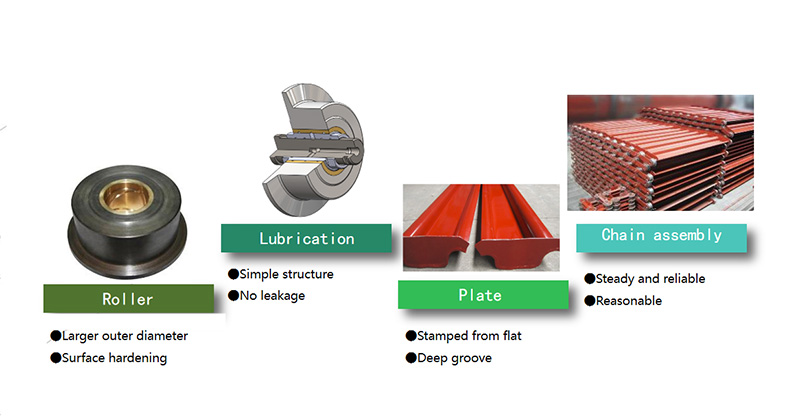 Tail Wheel Device
This part helps change the running direction of chain plates. It consists of tail wheel shaft, two tail wheels and bearing, etc.
Tension Device
Spiral tension method is adopted to adjust the tightness of the drag chain.
Chain Plates
Made up of drag chain and slot plates. It uses impact-resistance, stable and reliable chip drag chain. Rollers set inside the inner chain plates runs along the track to reduce the friction drag and abrasion. Slot plates are fastened by bolts and drag chain.
Machine Frame
Including head frame, tail stand and intermediate frame, made by welded channel steel, angle steel and reinforced plate. There are four light rails for rollers running.
Project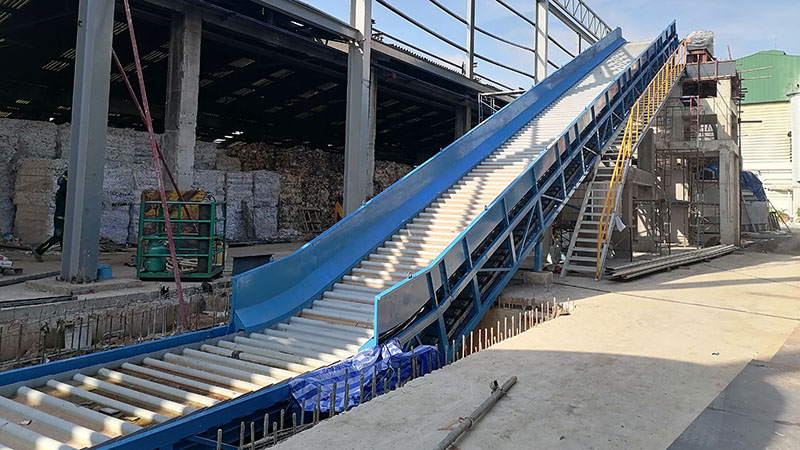 Technical Parameters
Model
BWF1200
BWF1400
BWF1600
BWF1800
BWF2000
BWF2200
BWF2400
Effective Width (mm)
1200
1400
1600
1800
2000
2200
2400
Capacity (m³/h)
65-210
80-225
95-300
110-345
140-390
180-430
240-500
Speed (m/min)
1.2-10
Incline
Bale and pulp board ≤22° bulk waste paper ≤45° wood board ≤45°
Raw Material
Bales, pulp board, bulk waste paper, wood chips
Raw Material Max Size (mm)
1000
1200
1400
1600
1800
2000
2200
No.1 Market Share in China 500+ References
| | |
| --- | --- |
| Nine Dragon | Yinge Group |
| Sun Paper | PT.PABRIK Paper |
| Andritz | NBM |
| Daoqin Paper | Zhengtai Holding |
| Century Sunshine | Huafeng Paper |
| Lee&Man Paper | Jianhui Paper |
| Krishna Paper | Muda Paper Mills Sdn |
| Century Sunshine | Baoshi Paper |
| Huatai Group | Tiger Forest & Paper |
| PT.Pelita Paper | Kanghua Paper |
| PT.Grace Paper | Kemei Paper |
|  etc. | |
Case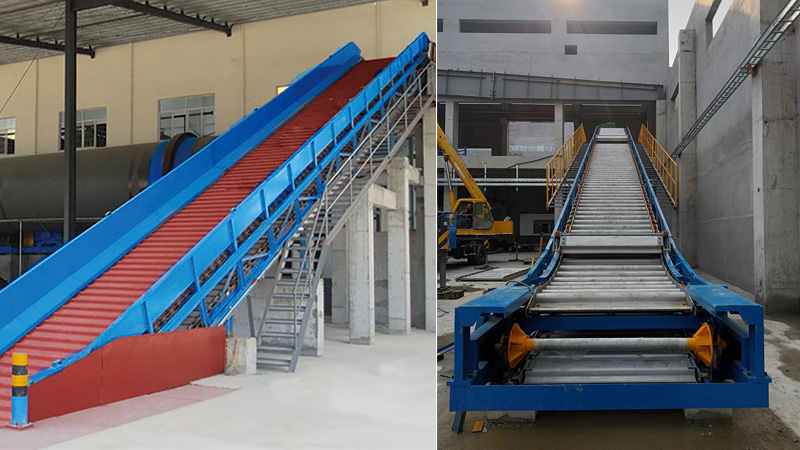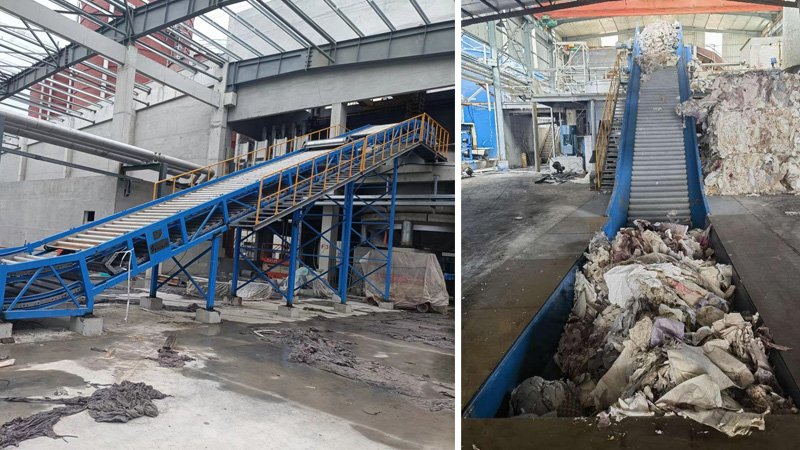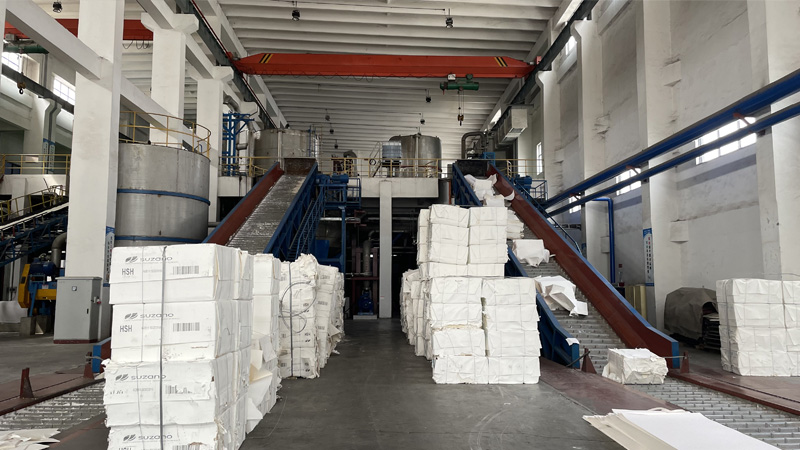 Related Products