Zhengzhou Yunda signed an order with Guangxi Laibin Kebao Paper Co., Ltd to provide chain conveyors, bale breaker and Φ4250 drum pulper for the packaging paper project.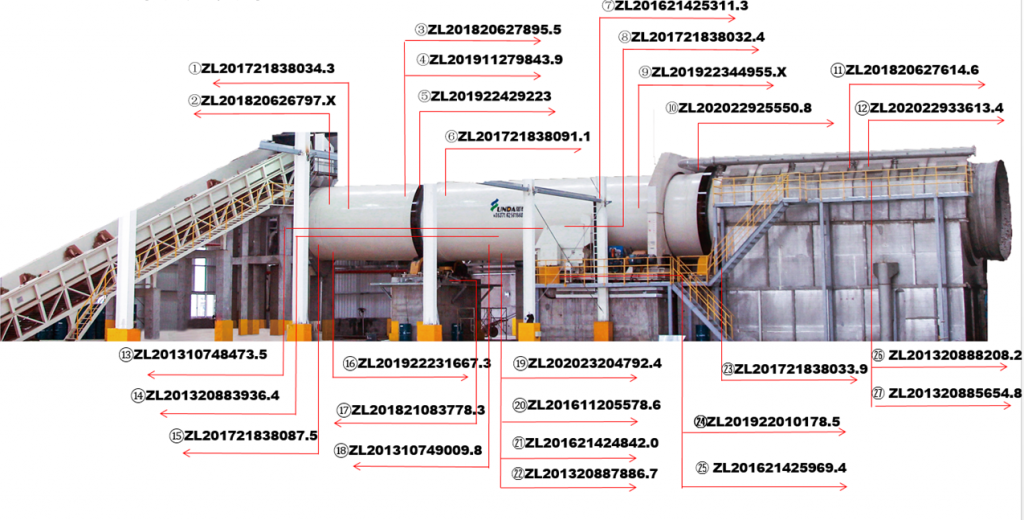 Zhengzhou Yunda Drum pulper is mainly composed of the feeding hopper, rotating drum and transmission device, etc. It adopts a labyrinth-type compartment design and is equipped with the discharge device and twisted rope prevent device. The drum pulper has been awarded more than 30 national patents for its technologies, which represent the advanced level of domestic high-efficiency pulping technology. The capacity of Φ4250 drum pulper can reach 1300 tons per day.
Zhengzhou Yunda drum pulper pulping system has the function of  continuous crushing and primary screening of waste paper raw materials, which can reduce the pressure of subsequent screening and purification procedure; The drum pulper has the advantages of ideal fiber dispersal, excellent pulping quality, remarkable energy saving and low operating cost. The dispersing force on the fiber is relatively gentle, which can keep the physical properties of the fiber properly; The fiber is fully defibered and the good fiber loss rate is less than 0.5%. The drum pulper has high reliability and less wearing parts. It can run continuously for 7*24 hours without stopping. The drum pulper also adopted continuous slag discharge system which realize low the impurity crushing rate and high slag discharge efficiency .