Faithful and professional, serve pulp and paper industry.
On Sept. 24, 2020, the annual tissue and sanitation paper industry event-the 27th China International Disposable Paper Expo was held in Nanjing International Expo Center. As the most competitive producer of stock preparation and approach system in China, Zhengzhou Yunda Paper Machinery Co., Ltd. (hereinafter referred to as "Yunda Paper Machinery") attended as expected.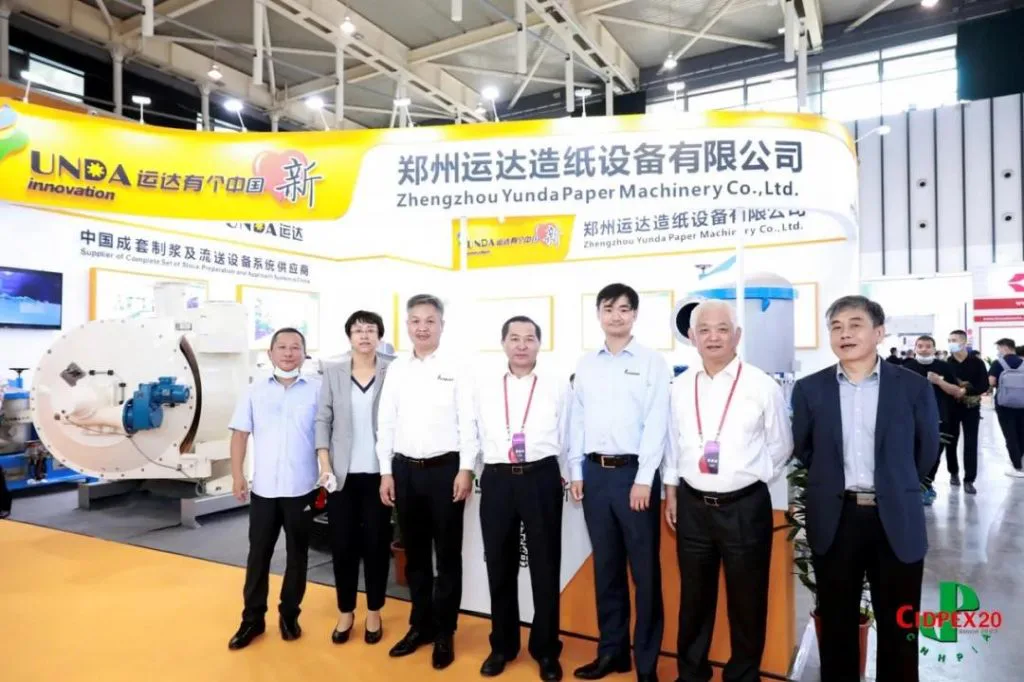 Many pulping experts and peers of same industry gathered here and many leaders of industry associations and institutes present to Yunda's Booth and had a deep exchange.
This expo covers the whole industry chain, including tissue paper, sanitary supplies, raw and auxiliary materials and equipment, totally four categories. Yunda shows many star products like double disc refiner, inflow screen, etc., core spare components like rotor and brand new solutions as well as some customized solutions and innovations to visitors.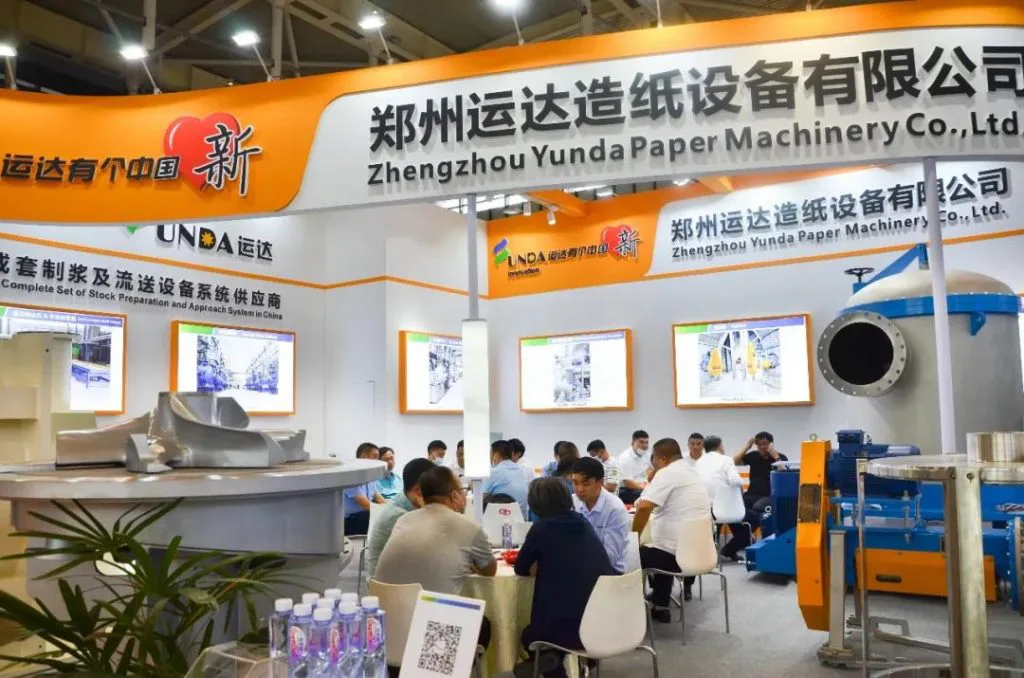 Those star products' attracting more and more visitors heat the atmosphere. As the most competitive stock preparation and approach system supplier in China, Yunda has been specialized in this industry for 39 years,well-known and impressive both at home and abroad. Approaching screen special for tissue paper, double disc refiner and other exhibits were shown.
Yunda Paper Machinery takes this event as a chance for broadening view, opening mind, learning the advanced and exchange and communication, so as to expand the influence and popularity.