In this golden autumn of harvest, a rich perfume of osmanthus blossoms was wafted to us by the breeze. On Sept. 23, 2020 China International Paper Technology Exhibition was opened in Suzhou International Exhibition Center. Many leaders, industry experts, authoritative scholars and famous entrepreneurs gathered here to have an exchange. As a supplier of complete set of stock preparation and approach system equipment in China, Zhengzhou Yunda Paper Machinery Co., Ltd. (hereinafter referred to as "Yunda") received much attention.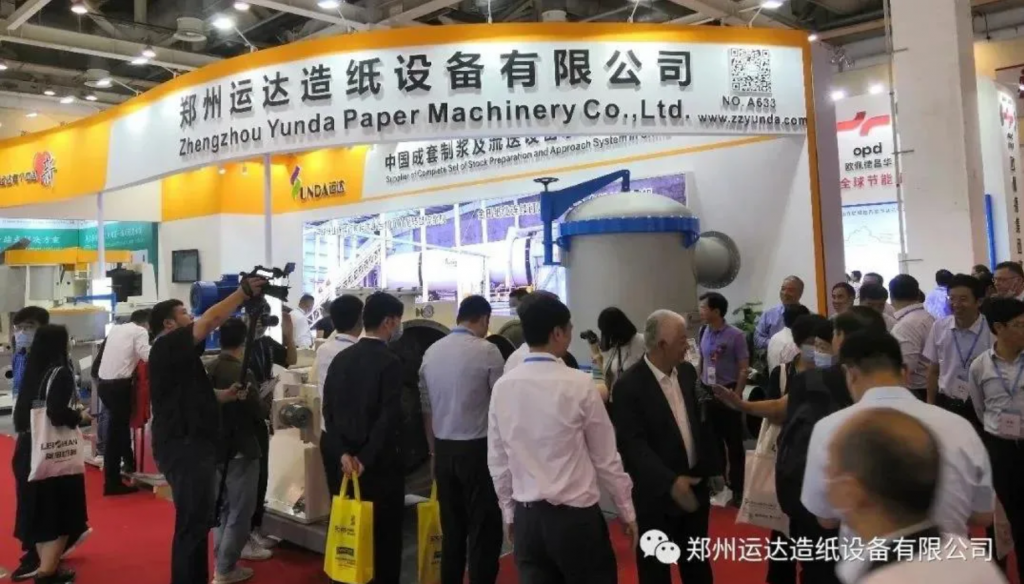 The opening ceremony was held in the morning and industry leaders, famous enterprises and some leaders of exhibitors as well as honored guests attended the ceremony. After that, some visited Yunda's booth and had a harmonized communication and exchange. Staff of Yunda introduced the cutting-edge stock preparation and approach system technology and equipment, discussed with clients on industry trends and developed cooperation.
During the exhibition, Yunda show some core machines like approaching pressure screen, double disc refiner, super screen, combi screen, rotor, screen basket, cutter head of 145m3 pulper, etc., attracting much attention. Board Chairman Xu Chaofeng, EVP Qin Jinsheng, Deputy General Manager of Operation Management Center Xu Yinchuan, Institute of Intelligent Equipment Director Zhao Yu, Technical CEO Chen Yonglin of Yunda made their personal appearance at the exhibition and held communication and exchange with new and old clients, hoping know more about market and clients by this chance and build better cooperation.
In this post epidemic era, Yunda remembers with gratitude this annual meeting and will insist on the tenet of "faithful and professional, sever pulp and paper industry", consistently learning new knowledge, innovating new technology and developing reliable, stable and energy saving equipment for customers.