On April 2,2023, Yunda big Drum Pulper arrived at Guangxi Laibin Kebao Paper Industry Co., Ltd.
The equipment has a diameter of 4250mm, a total length of 38 meters, a total weight of over 210 tons, and a daily capacity of up to 1300 tons.
In order to consider the safety and feasibility of transportation, Yunda Technical team divided the equipment into three parts for the convenience of transport, which posed a major challenge to the Yunda technical team in terms of welding process and installation accuracy.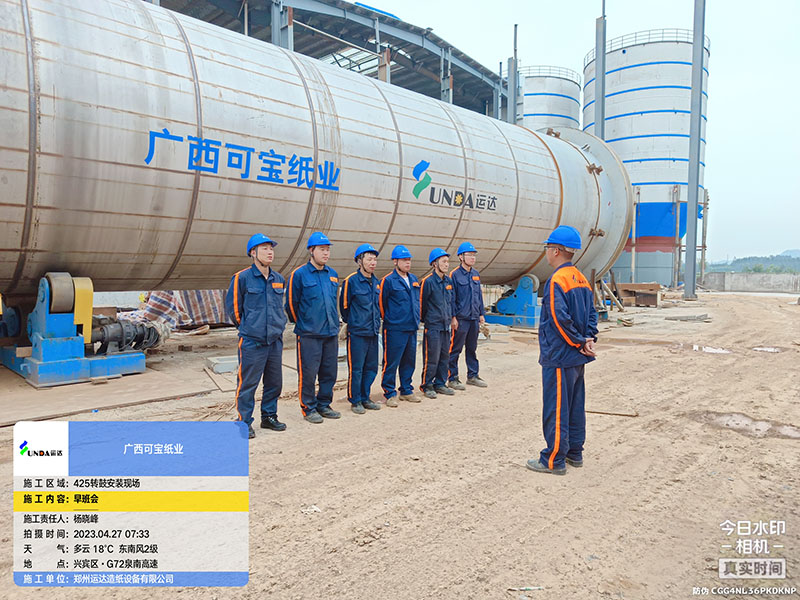 And then Yunda technical team has formulated a strict installation process and solution. Through careful and strict control, the installation work was finally successfully completed after more than 30 days.
Yunda technical team overcame a number of technical challenges during the whole installation process;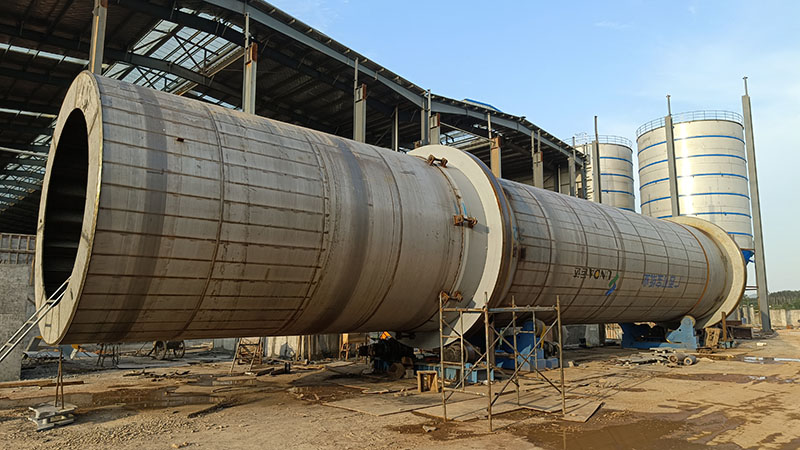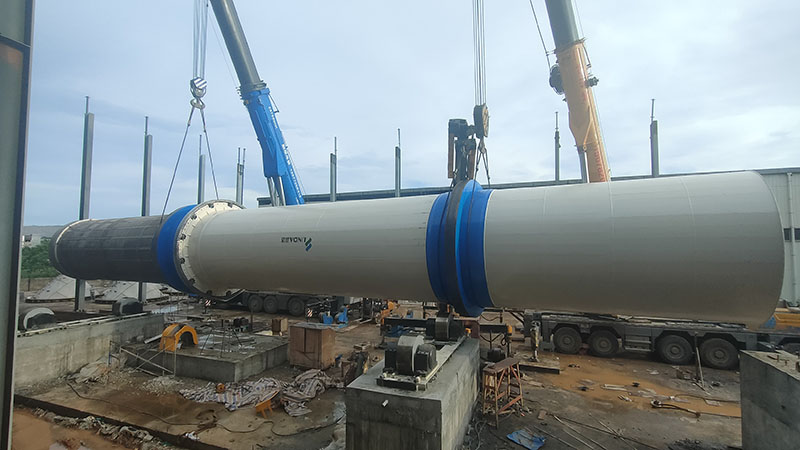 In order to reduce the welding and correction deformation caused by temperature difference, the installation team avoided the high-temperature during the day, and used the night for welding and alignment to ensure the minimum welding deformation.
The overall alignment for excellence: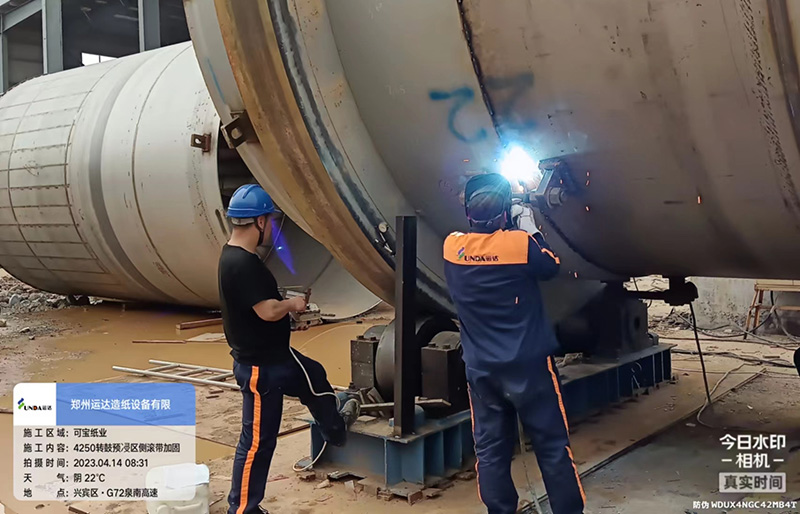 The Radial deviation of supporting ring ≤0.8mm;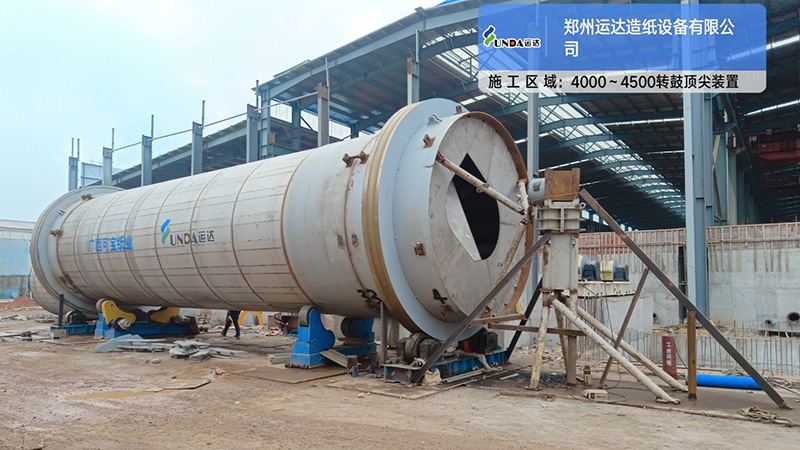 The Radial deviation of entire drum body ≤5mm;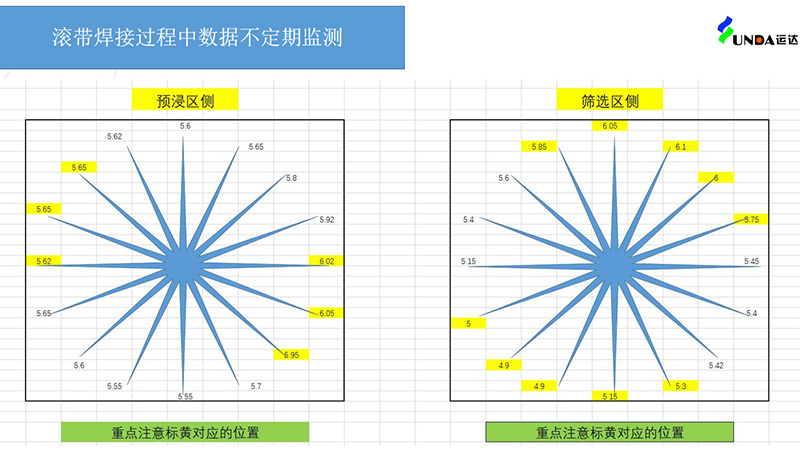 "Faithful and Professional, Serve Pulp and Paper Industry" is the aim of Yunda, and customers recognition has always been the core value pursued by the Yunda team.