Zhengzhou Yunda Paper Machinery and Guangxi Xiongfu Paper held a contract signing ceremony in Laibin, Guangxi recently for the strategic cooperation on the 300,000 tons per annual High End Special Paper project of Xiongfu Paper.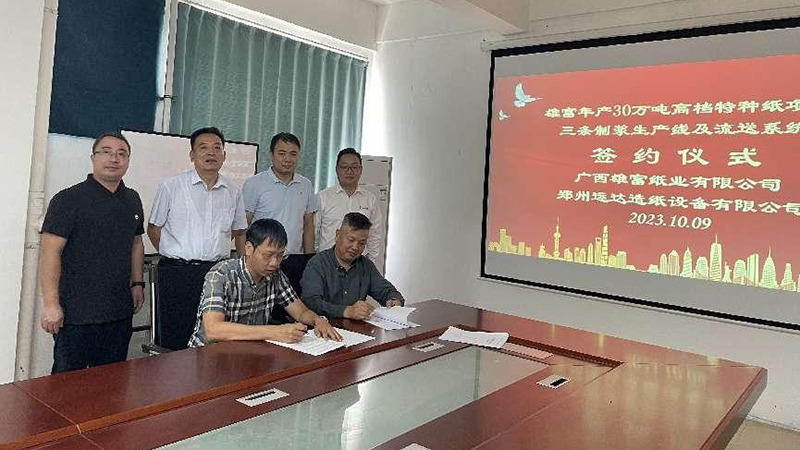 Guangxi Xiongfu Paper Co., Ltd. is located in Laibin City, Guangxi, China. The planned scale of the project is 500,000 tons of Special Paper per year, with the estimated total investment of 1.043 billion Yuan;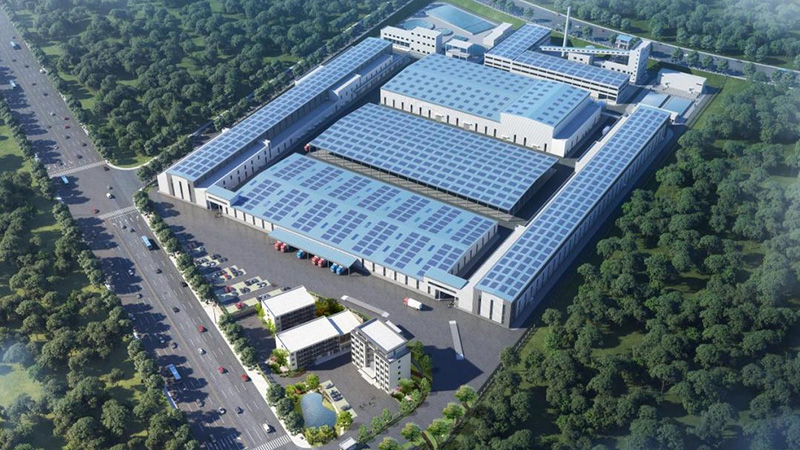 Xiongfu Paper planned to invest 370 million Yuan for its Phase I - 300,000 tons per year of High End Special Paper Project. In October 2023, Zhengzhou Yunda Paper Machinery signed a contract with Xiongfu Paper for the supply of 50,000 tpa Old Book Stock Preparation, 200,000 tpa Recycled Paper Stock Preparation, 100,000 tpa Virgin Fiber Stock Preparation, Paper Machine Approach Flow Systems for 3 Machines together with the technical services, the supply includes star products like Drum Pulper, Double Disc Refiners, Super Screens and Headbox Screens from Yunda.
Zhengzhou Yunda has always been dedicated to the technological innovation and product optimization. With this cooperation we will supply the advanced production line equipment and professional technical support to Xiongfu Paper to achieve the efficient and environmental-friendly pulp producing process results in improved final product quality and market competitiveness.
This signing ceremony marks the official launch of the strategic cooperation between Zhengzhou Yunda and Xiongfu Paper.
Both parties will work together to achieve the goals in the cooperation agreement. We look forward to working closely with Xiongfu Paper to jointly promote the development and progress of the paper industry.