In October 2022, the official website of the China National Intellectual Property Administration released the "Notice of the China National Intellectual Property Administration on the Determination of a New Batch of National Intellectual Property Demonstration Enterprises and Advantage Enterprises that Pass the Review in 2022". Yunda passed the review of "National Intellectual Property advantage Enterprises" for the first time after passing the identification of national intellectual property advantage enterprises in December 2019.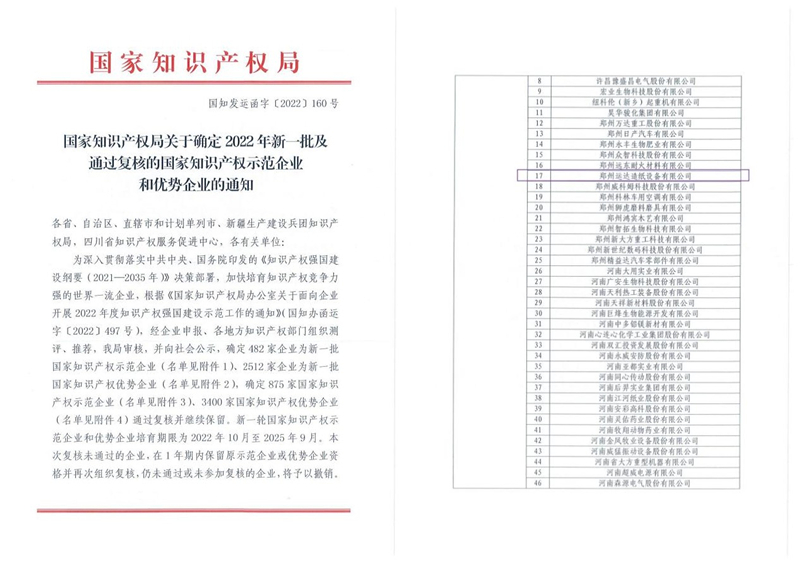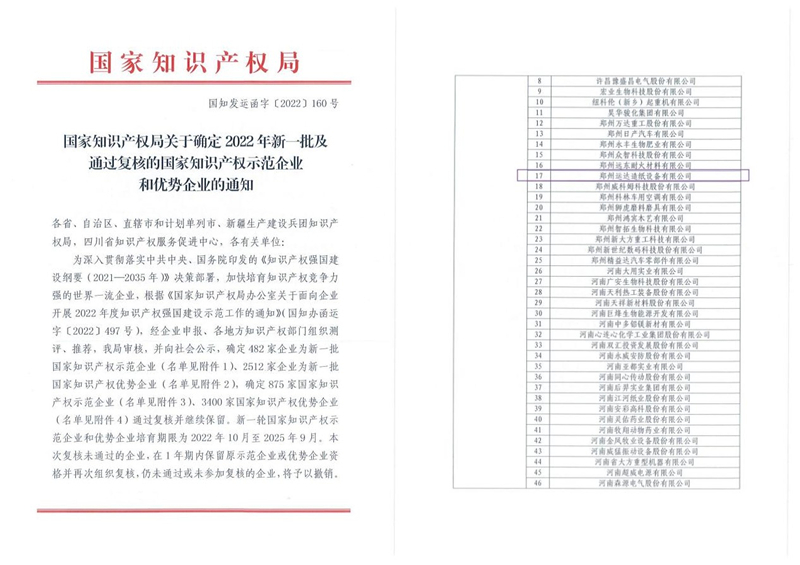 By the end of October 2022, Yunda has 226 Patent for Utility Model ,13 Industrial Design ,9 patent for invention ,1 industry standard, 2 green group standards, 6 enterprise standards, and 5 provincial scientific and technological achievements.
From 2020 to 2022, Yunda won many honors in the field of intellectual property management: in 2020, Yunda won the bid as a green manufacturing system solution supplier of the Ministry of Industry and Information Technology of the People's Republic of China; in 2021, Yunda was recognized as a "specialized, refined, and new" enterprise in Henan Province; at the same time, it won the "13th Five Year Plan" scientific and technological innovation advanced group in the national light industry, the Mayor's Quality Award of Xinzheng, and passed the certification of intellectual property management system.
This time, Yunda passed the " China National Intellectual Property Advantage Enterprise", which is the government's affirmation of Yunda's achievements in scientific and technological innovation and intellectual property management in the past three years, and also the proof of Yunda's continuous improvement in scientific research and innovation strength.