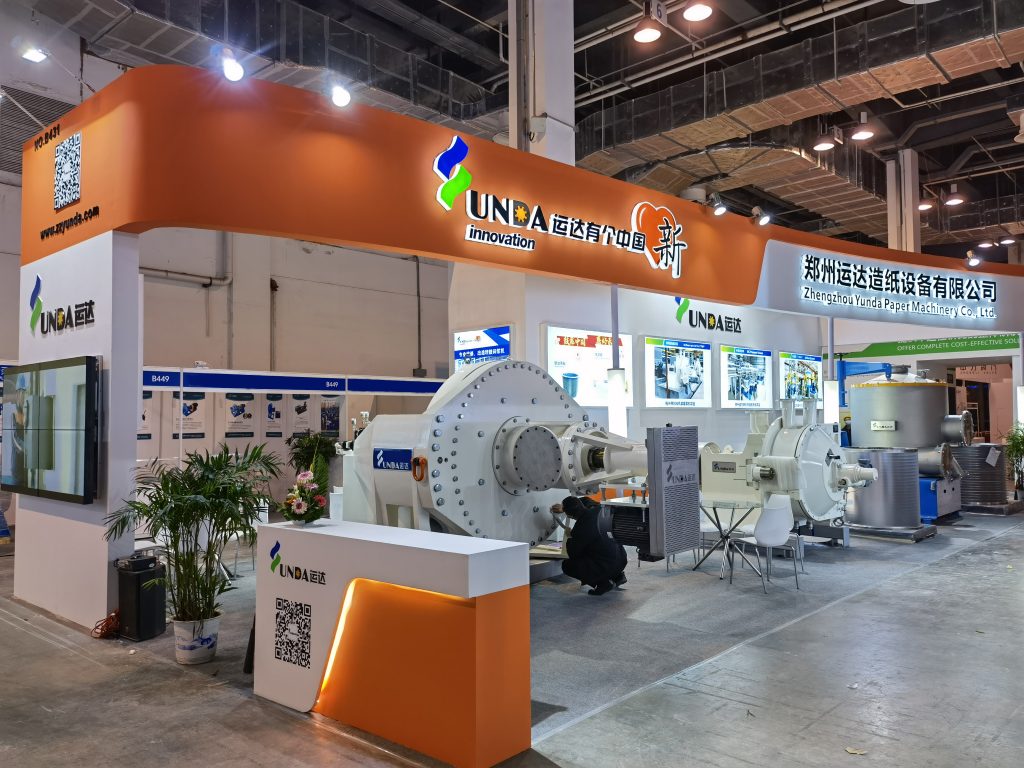 The 2021 China International Paper Technology Exhibition and Conference will kick off at the Shanghai World Expo Exhibition and Convention Center. Yunda will meet you at booth B431.
Yunda brought high-temperature silkening machine, PM double-disc refiner, SSC super screen, screen basket and other equipment and core components to the exhibition site. Welcome new and old friends to visit Yunda's booth.
Innovation is the soul of a nation and the driving force for social development. In order to make products more professional and green, Yunda formally established the Intelligent Equipment Research Institute in 2019, increased investment in R&D and innovation, the Intelligent Equipment Research Institute consists of a refining technology research and development center, a precision screening technology research and development center, a regenerated fiber pulping technology research and development center, and a green intelligent manufacturing technology research and development center, accelerating the pace of innovation in many different fields. And by introducing domestic and foreign experts to join Yunda, it provides strong technical support for Yunda's scientific research and innovation work.
The high temperature silkening machine is a new type of GPM series product developed based on a lot of analysis and research on the characteristics of domestic raw materials. It has the characteristics of reasonable and compact structure, high precision, high degree of automation, high concentration, high pressure resistance and stable operation. Chemical-mechanical pulp and semi-chemical pulp production lines, in which the intelligent monitoring system can also effectively monitor the working status of the high-consistency refining system to ensure that the equipment has lack of cooling water, excessive oil temperature, excessive vibration of the mill, and stoppage of rotating parts, etc. When abnormal, the system can automatically alarm or stop to achieve effective protection of the equipment. GPM series products realize the high-value utilization of agricultural and forestry residues such as wood chips, bamboo chips, branches and straws, and are the core equipment for high-yield pulping.
Continuous technological innovation has greatly improved the performance of Zhengzhou Yunda's equipment and won more customers' trust in Zhengzhou Yunda. The mechanical pulp refiner project of Weichuang Chemical in Wuzhou, Guangxi was put into operation; Hubei Zhonglin high-strength fiber high-consistency refining system has entered the stage of installation and commissioning, and will be tested at the end of the year; a well-known domestic company ordered 3 high-yield pulping machines from Yunda Company at one time .The chemical-mechanical pulping equipment will be delivered by the end of the year, and it is expected to be put into operation in early 2022; the Jintian 1 million-ton high-grade gray board project is put into trial production; the first phase of Guizhou Shengshi Rongchuang's 200,000-ton high-strength corrugated paper project has been successfully put into production, good economic benefits and Social benefits have expanded Yunda's brand influence.