How to realize digitization of traditional manufacturing industry? At the time of internet of everything, how to build internet of traditional industry?
From Sept. 15 to Sept. 16, "2020 China Paper Industry Internet and Digitization Transformation Development Summit Forum" and 2020 China Automation Industrial Chain Association Paper Industry Think Tank Expert Forums" opened in Ningbo. Over 300 experts, scholars and leaders from colleges and universities, scientific research institutions, pulp and paper enterprises and product technical service units, etc. came together to have a discussion on the theme issue.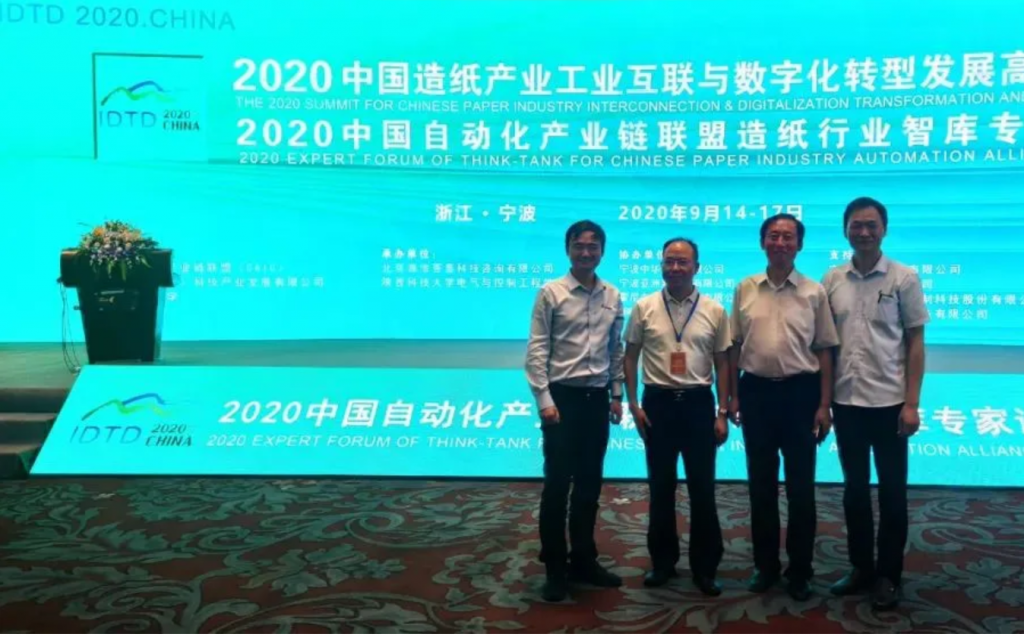 This forum was held by China Automation Industry Chain Association (CAIC), CAIC (Beijing) Scientific and Technological Industry Development Co., Ltd. and Shaanxi University of Science & Technology, attracting famous puling and paper enterprises, such as Shaanxi University of Science and Technology, Shandong Sun Paper, Ningbo Zhonghua Paper, ABB Pulping and Paper Dept., Honeywell Pulp and Paper Dept., Valmet and Daqo Group, etc. Xu Yaofeng, Deputy General Manager of R&D Center and Xu Yinchuan, the Deputy General Manager of Operation Management Center from Yunda were invited to the meeting and gave a wonderful speech on the meeting.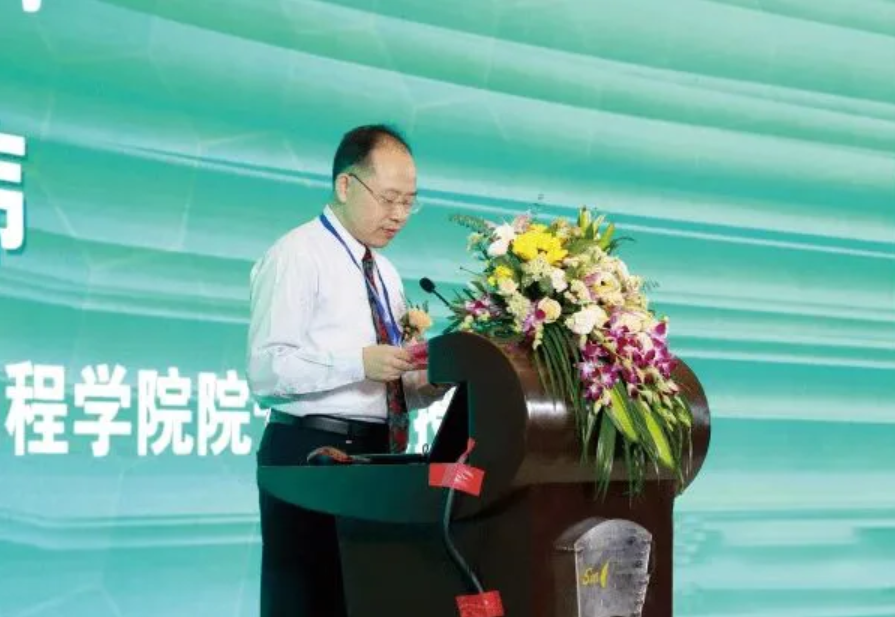 The opening ceremony of the forum was held by the Dean of Shaanxi University of Science and Technology School of Electrical and Control Engineering Tang Wei. Vice President and Secretary General of CAIC Liu Zheming and Vice President of Shaanxi University of Science and Technology Huang Jianfeng made addresses on behalf of host units.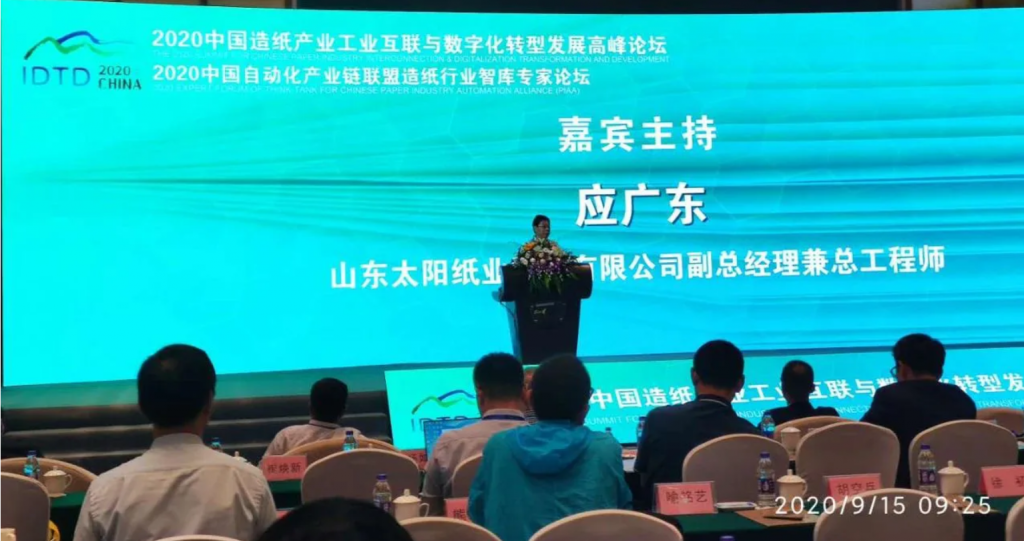 Technical reports were made following the ceremony and held by Ying Guangdong, the Deputy General Manager and Chief Engineer of Shandong Sun Paper Co., Ltd. On the afternoon of Sept. 16, Deputy General Manager Xu Yaofeng from Yunda, made a speech themed Development of Core Pulping Equipment and Innovation on Integration of Complete Set, which obtained warm response.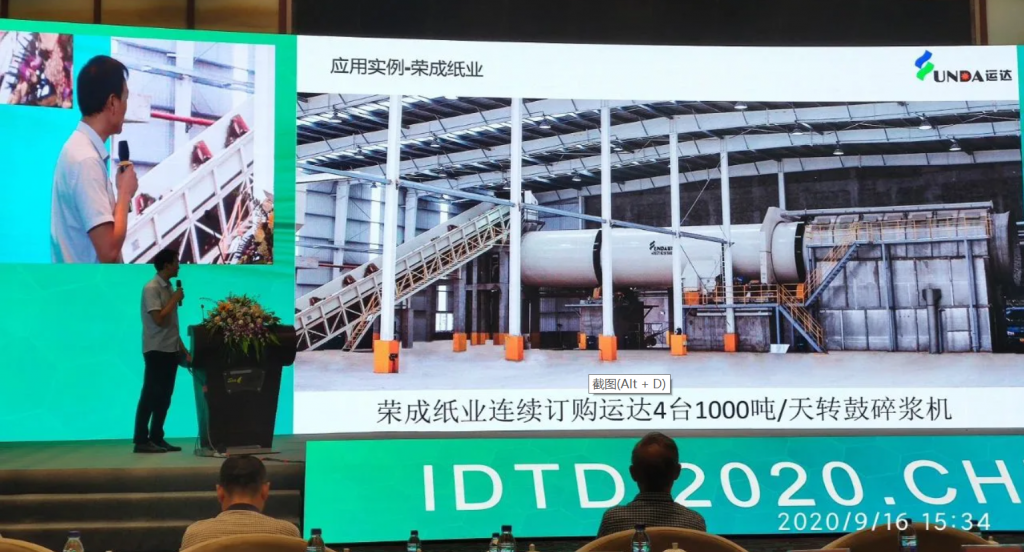 Xu Yaofeng mentioned that digital transformation and realizing industrial internet is the only road to upgrade China from a manufacturer of quantity to one of quality, and that to be high-end, intelligent, green and digital are the important destination of strategic target of a manufacturing power and planning road of Yunda in manufacturing industry. For 39 years, Yunda always hammers at green updates, supplying pulping system solutions of high technology, high reliability and high attached value.
Digital technology helps building ecological paper making industry while intelligent internet constructs green and intelligent plants. In the lecture, Xu Yaofeng mentioned that, in the future Yunda will accelerate the development of core technology, build industrialized system, improve paper machine green manufacture technical norms and management standard, enhance green manufacturing ability and build whole industry chain digitization integration solutions for paper industry to realize the high-quality development of the enterprise. Yunda in the new era will speed up the innovation and transformation of such innovation, continuously enhance the digitized manufacturing to contribute more to high-quality development of industry of China.