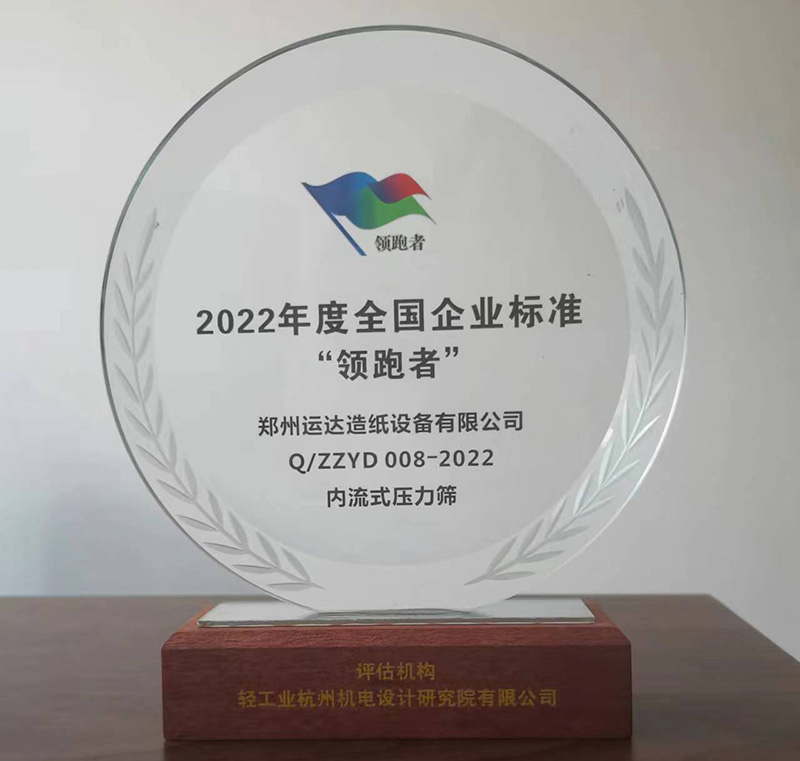 Yunda Enterprise Standard Q/ZZYD 008-2022 for the "In-Flow Pressure Screen" was evaluated as "Corporate Standard Leader" by the Light Industry Hangzhou Mechanical and Electrical Design Research Institute Co., Ltd. recently.
The Award won this time is an affirmation from the industry concerning the product quality and product performance of Yunda In-Flow Pressure Screen. It is also a great achievement of Yunda in the research and innovation.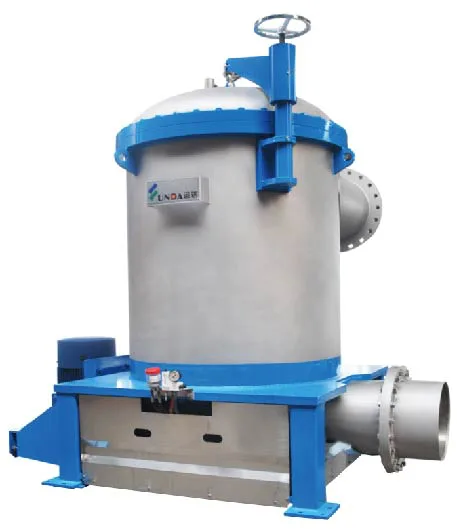 Yunda In-Flow Pressure Screen (the rotor is installed out of the screen basket) has more than ten models including NLS20, NLS21, NLS225, NLS22, NLS23, NLS24, NLS255, NLS25, NLS26, NLS27, NLS28, NLS29, etc. for each model there are hole screen basket and slot screen basket available, the biggest screening area can reach 7.66㎡ with the production 900T/D. Yunda In-Flow Pressure Screen can meet different production requirements and it is recognized by various customers as the State-of-the-art screening equipment.
Yunda In-Flow Pressure Screen has the characteristics of high screening quality, large capacity and low screening pulsation. It is especially suitable as the screening equipment in the paper machine approach flow systems. This product has the advantages of small installed power, obvious energy-saving effect, good forming uniformity, no catching of fiber, stable and reliable structure, labor-saving and time-saving installation, and high level of automation. It has been recognized by customers such as Hengan Group, Jintian Paper, Lee & Man Paper, Zhejiang Jinli, Zhongshun Jierou, Xinshengda Holding Group, Hubei Jinzhuang, Zhejiang Xianhe, Zaozhuang China Resources and other customers.