On April 7, Yunda ushered in a good start to the second quarter - successfully signed a contract with Gansu Hongqi Packaging Materials Co., Ltd. for a packaging paper pulping system with an annual output of 200,000 tons to provide it with chain conveyors, bale breaker, drum pulpers, high density cleaner, pressure screen, washing screen, screw slag squeezer, double disc refiner, screen front screen and other equipment.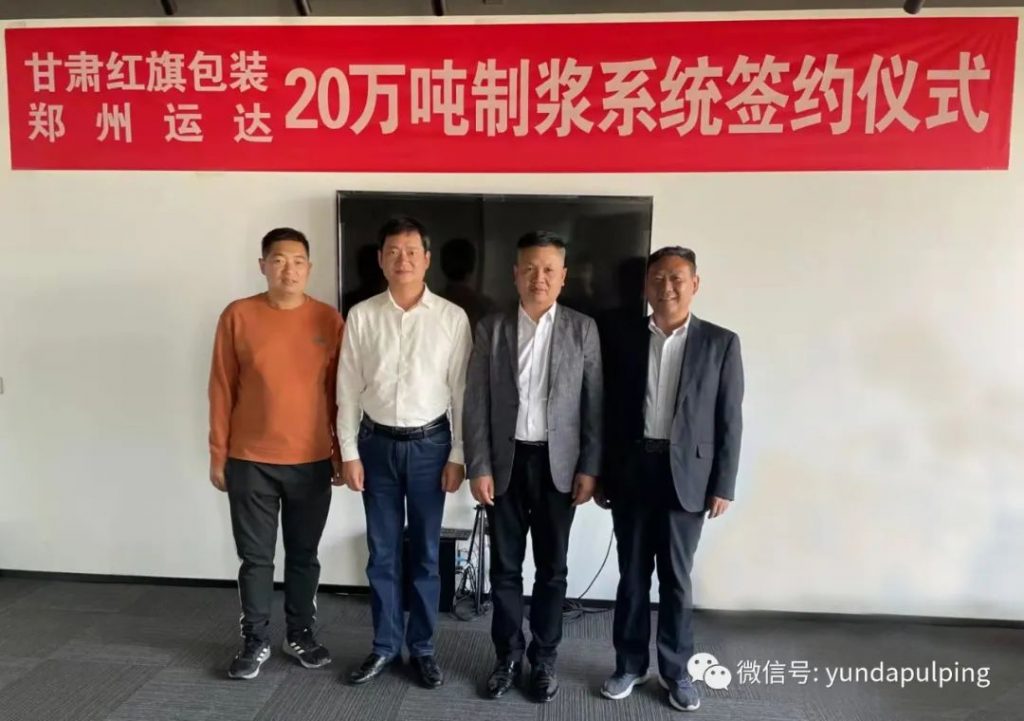 The 200,000-ton packaging paper project of Gansu Hongqi Packaging is currently a major project in the packaging paper industry under construction in the western region, equipped with a paper machine with a width of 6.06m.
This cooperation was another cooperation between the two parties following the 2014 Gansu Hongqi Packaging and Pulp System Transformation Project. After the Gansu Hongqi Packaging pulping system renovation project of the Gansu Hongqi Packaging was put into operation, it won the recognition of Yunda from customers. Taking this as an opportunity, the cooperative relationship between the two parties continued to deepen.
Gansu Hongqi Packaging Materials Co., Ltd. was established in 1987 and located in Mujia Village, Hongqi Township, Lintao Town, covering an area of more than 100 acres. The main business is the production, processing and sales of paper and paper products. Favored by enterprises, it is a well-known brand in the domestic packaging paper industry.
Yunda will insist on the concept of "technological innovation and process improvement" and bring more "reliable, efficient and energy-saving" new pulping equipment to customers.