On February 21, Paper One Show was held in Sharjah, the United Arab Emirates of the Middle East as scheduled. Zhengzhou Yunda attended the exhibition.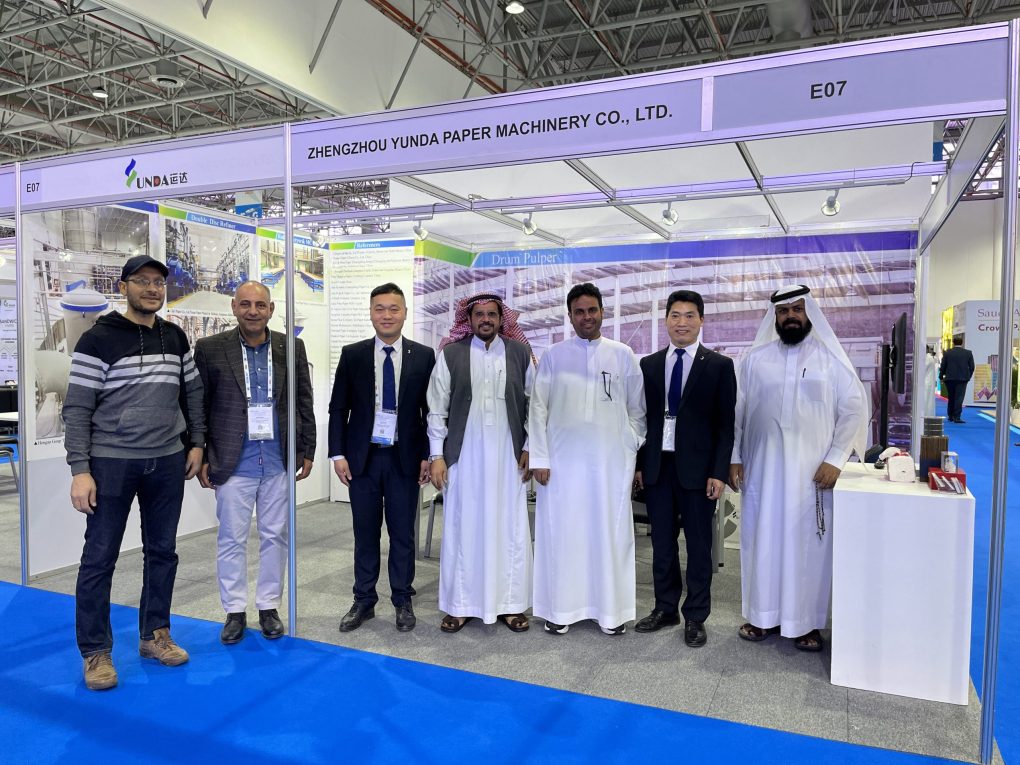 Paper One Show is a tour exhibition in various regions of the Middle East. It has been exhibited in Sharjah, Beirut, Dubai and other regions. After years of development, it has become a grand event for paper, toilet paper and processing industry brands in the Middle East. In 2023, 160 enterprises from all over the world participated in the exhibition.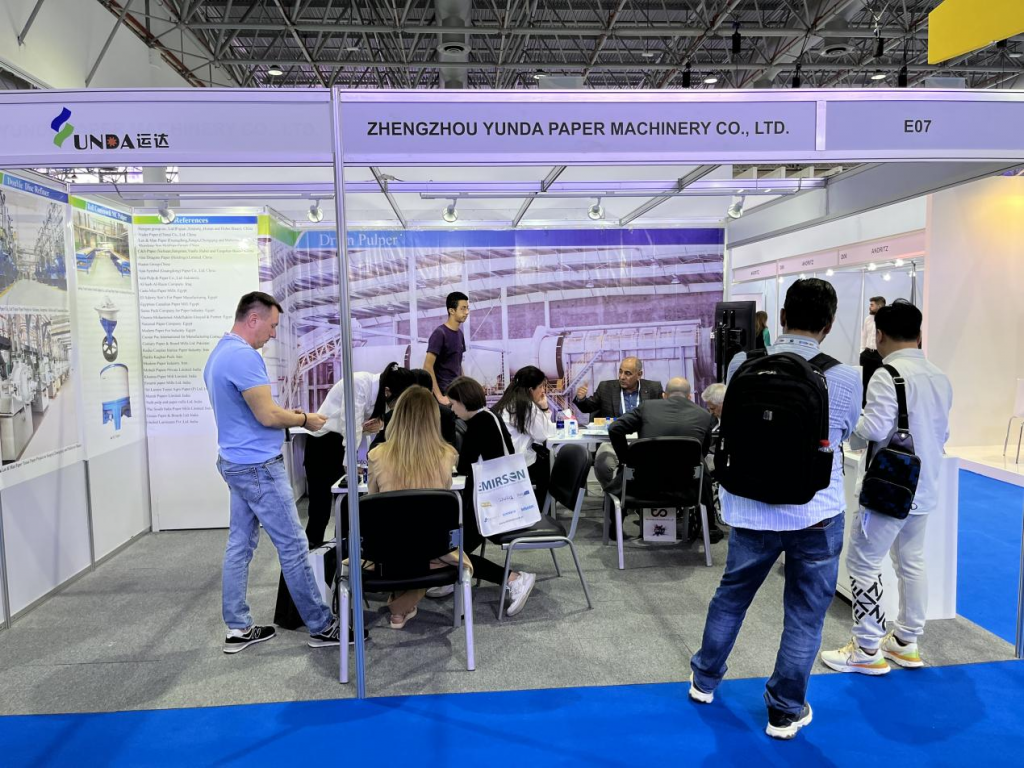 Sun Junwei, head of the international business department of Zhengzhou Yunda and Li Xudong, sales manager of the Middle East region, planned the trip in advance and prepared carefully to ensure the timely participation, which fully reflected Yunda's determination to explore the Middle East market.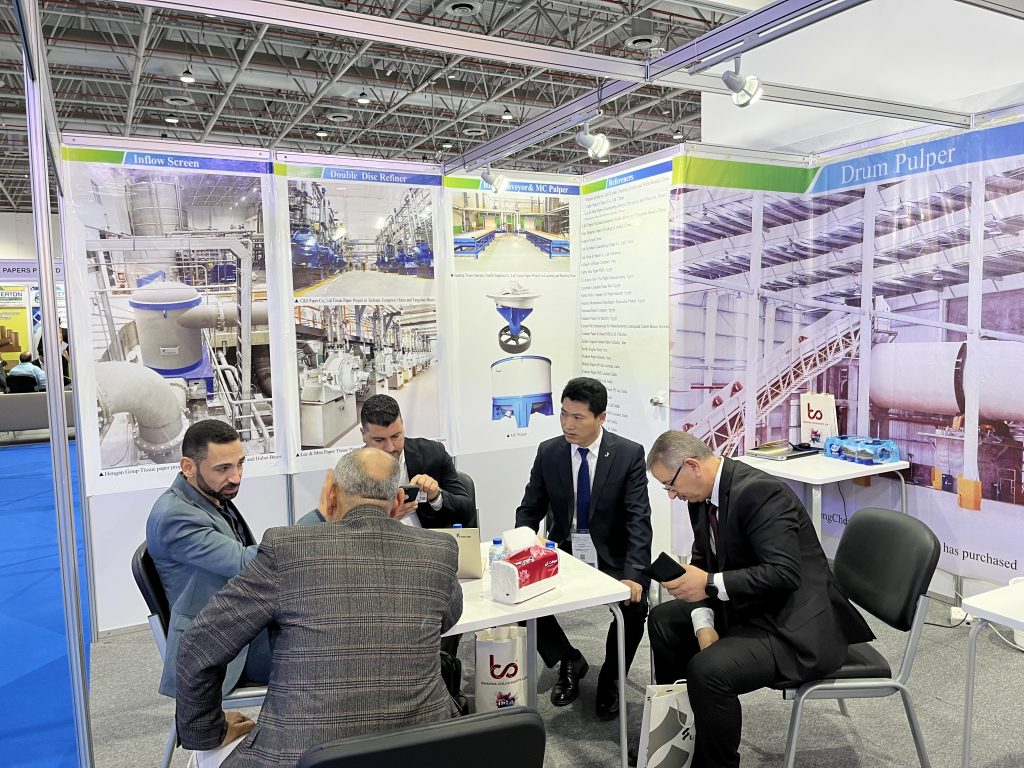 During the exhibition, Yunda booth E07 is full of guests and friends, and there is an endless stream of customers who come to consult and negotiate with us. Numerous visitors from Middle East and North Africa and representatives from pulping enterprises visited Yunda booth for in-depth consultation and understanding of Yunda pulping equipment and professional and technical services. Mr.Sun and Mr.Li had extensive exchanges and discussions with visiting customers and provided detailed answers and demonstrations to the questions raised by customers.