Recently, Zhengzhou Yunda Paper Machinery Co., Ltd. ushered in a good start in 2022-the whole drum pulper was exported to MEHALI, India.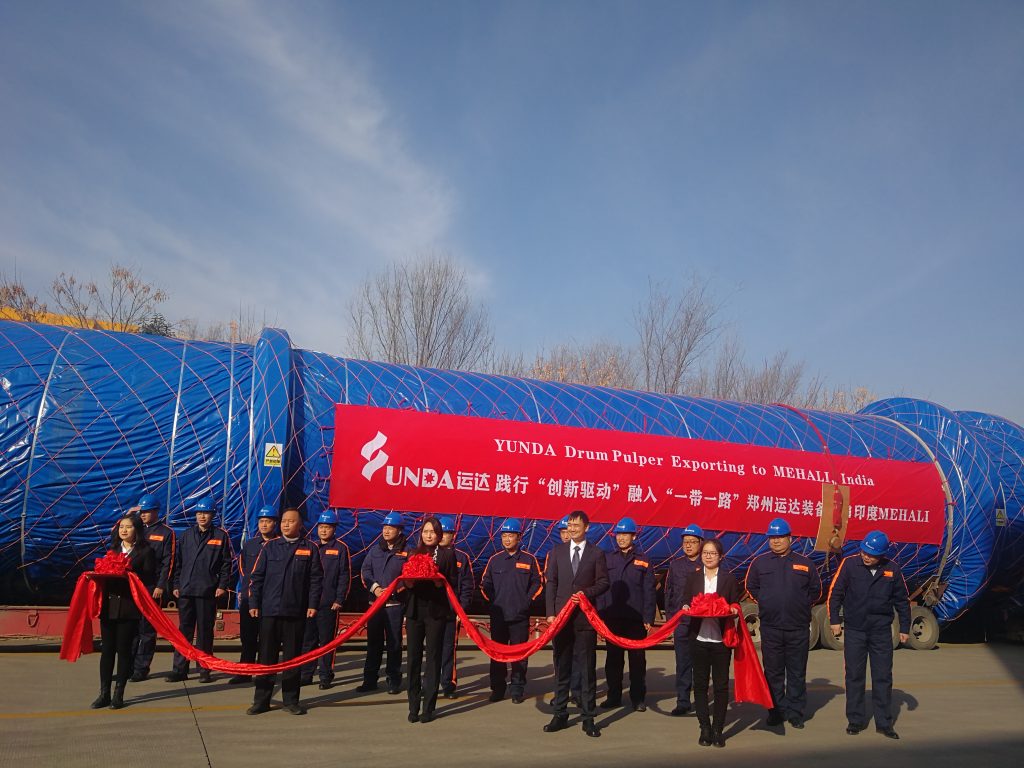 After the company completed the overall production in the production workshop, it used special large-scale transport vehicles for export,This was another example of "Made in Henan" and "Made in China" going global,and a gratifying achievement of Zhengzhou Yunda's practice of "innovation-driven" integration into the "Belt and Road".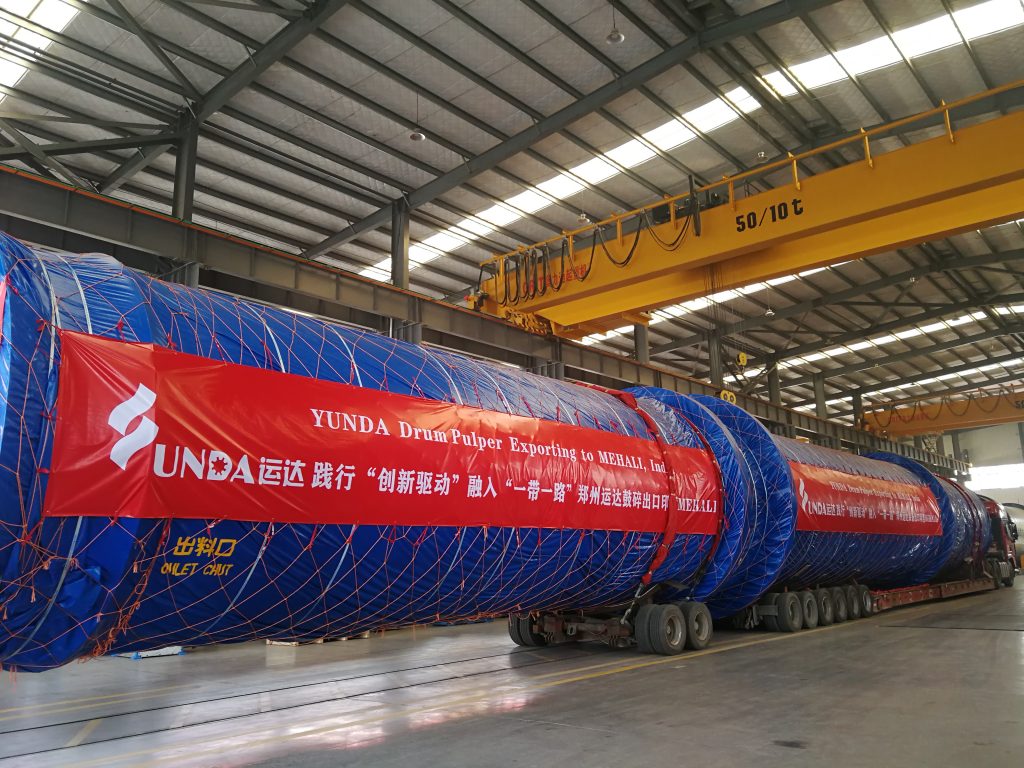 This cooperation is the third cooperation between the two parties since 2015 and 2018.The scope of supply included HD Cleaner,Seperator heavy slag , Pulp chest agitator, Drum pulper, Chain conveyor and other equipment.Yunda always adheres to the principle of 'Faithful and Professional,Service for P&P',Provide 'reliable, high-efficiency and energy-saving'pulping equipment for domestic and foreign customers,Bring economic benefits to customers.