At 11:58 on December 21, 2020, after close coordination and intense commissioning, the packaing paper production line was started up and the 1st jumbo roll was successfully produced in the mill of KHOI NGUYEN PAPER LTD in Vietnam.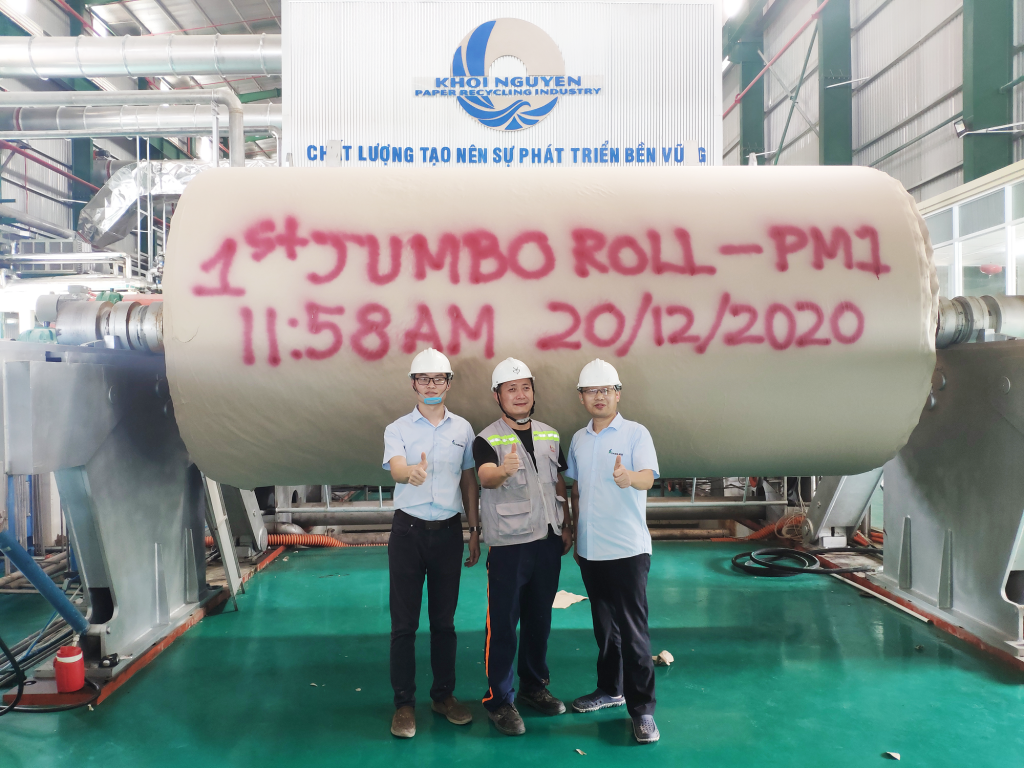 The design capacity of the project is 120,000 tons per year. It cost 14 months from planning and design to installation and commissioning until the startup, breaking the record in Vietnam. Well function of machine brings recognition and high praise to Yunda.
Supply Scope
Yunda supplied service for this project, covering engineering design, main pulping equipment, approaching equipment, agitators, pulp pumps, water pumps, pipelines and valves, etc.
Background
In August 2019, through half year's investigation and negotiation, KHOI NGUYEN PAPER LTD from Vietnam finally selected Zhengzhou Yunda as supplier of packaging paper project with annual capacity of 120,000 tons. KHOI NGUYEN PAPER LTD is a new papermaking base of AN BINH PAPER COPORATION in Binh Phuoc Province, Vietnam. AN BINH PAPER in Binh Duong Province was started from the 90s in last century. Raw material of its products are mainly recovery resources. Zhengzhou Yunda has cooperated with AN BINH PAPER for over ten years. The proved success of new project brings the cooperation between two sides to a new level.
Star Products