Recently, Yunda's enterprise standard Q/ZZYD 006-2021 "Inflow Pressure Screen" was evaluated as "Enterprise Standard forerunner" by relevant national institutions.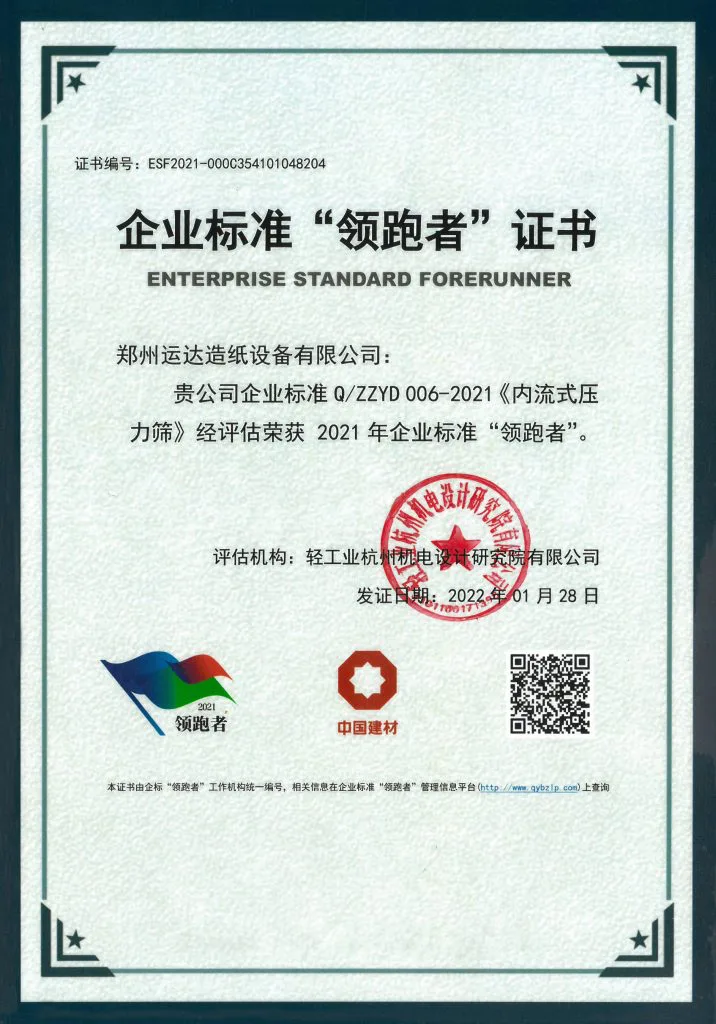 This time Yunda's enterprise standard Q/ZZYD 006-2021 "Inflow Pressure Screen" won the "Enterprise Standard forerunner", which is the industry's full affirmation of the product quality and product performance of Yunda's inflow pressure screen, and it is also Yunda's scientific research innovation. The work has yielded yet another major result.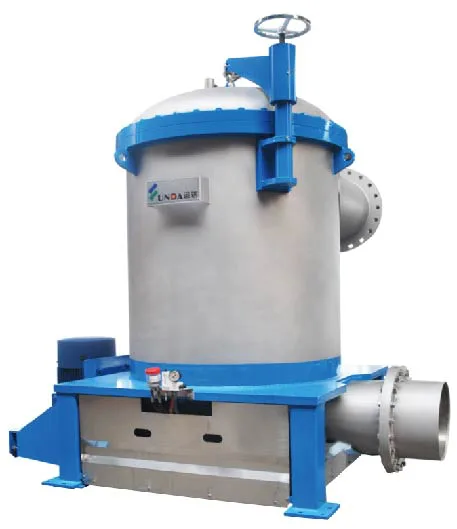 Yunda NLS type inflow pressure screen (rotor is outside the screen basket) has more than ten models including NLS20, NLS21, NLS225, NLS22, NLS23, NLS24, NLS255, NLS25, NLS26, NLS27, NLS28, NLS29, etc. According to the production process of the screen basket, it is divided into two types: slot type and hole type. The screening area can reach 7.66 square meters and the production capacity can reach 900T/D. It can meet the needs of pulping screening in various production environments. The standard pulping screening equipment.
Yunda NLS type inflow pressure screen has the characteristics of high screening quality, large capacity and low pulp flow pulse, and is especially suitable for the screening equipment in front of the paper machine. The product has the advantages of low installed power, obvious energy saving effect, good online uniformity, no hanging pulp, stable and reliable structure, labor-saving and time-saving installation, and high degree of automation which has been recognized by domestic and foreign customers such as Hengan Group, Jintian Paper, Lee & Man Paper, Zhejiang Jinli, C&S Paper Co.,Ltd., Xinshengda Holding Group, Hubei Jinzhuang, Zhejiang Xianhe, Zaozhuang Huarun, Myanmar Heli, Thailand TCB, Russia Selingke, India Jodhani
Yunda has always pursued " Keep improving, pursue excellence ". By introducing high-end technical talents and new processing equipment, Yunda has continuously improved its scientific research and innovation capabilities to ensure product quality; Improve the production process of products and improve product performance.